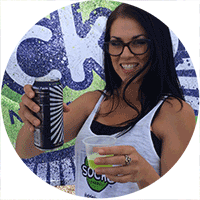 ENERGY FOR ALL
SOCKO is everyone's energy drink. It's fuel for REAL people… part of a fun and satisfying lifestyle, characterized by a lust for life. So whether you're rallying for a night out with friends, partying at the lake, or tackling that marathon mountain bike trek this weekend… make sure you grab a Socko first.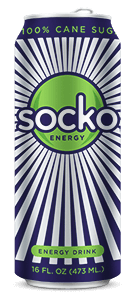 SOCKO ORIGINAL
Our crisp, refreshing original flavor uses only 100% pure cane sugar. We took our time tinkering in the lab to make the greatest energy drink flavor ever. Yeah, I said it. Super sweet. Super pure.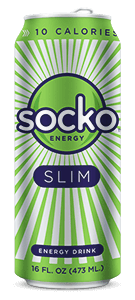 SOCKO SLIM
Same fantastic flavor as the Original,.. but let's get this thing down to 5 calories per serving. Your new favorite sugar-free energy drink has arrived. Bottom's up!.. and on a side note, never skip leg day.